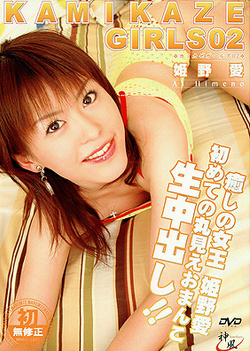 Kamikaze Girls Vol. 2 : Ai Himeno
46 minutes
This Asian babe is a true nasty girl! She enjoys cruising bars and clubs looking for the horniest guy with the biggest cock she can find. She likes her cock big! She will sometimes go for more than one guy just so she gets that pussy of hers oozing cum at the end of a evening of sexual adventures. She certainly is an active little babe and has the reputation to prove it! Once you see her in action...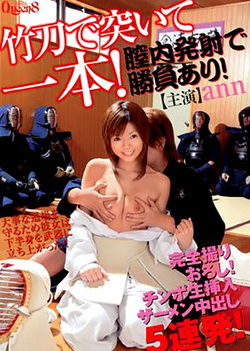 Kendo Fuck : Ai Himeno
51 minutes
Ai Himeno is a horny teen babe who is wekk known in her high school. She is a senior and almost graduated now. She has a thing for the football team???The whole team! The last story that was related to me was when she had the whole team behind the bleechers and was fucking them all one after the other until they all were done. Some of them took several turns even though it was a messy sloppy fuck....